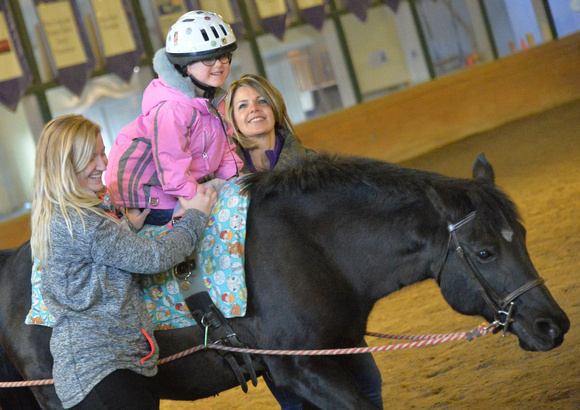 It's one thing to hold the "puppy dog" posture (also known as "quadruped") on a stable surface but when you're on your hands and knees on a horse, like kiddo Rylie during her physical therapy treatment, this simple strengthening exercise becomes much more challenging.
Why? Because the three-dimensional movement of the horse intensifies every activity, which means that Rylie's trunk, shoulders, arms, coordination, and proprioception are getting quite the workout!
This is a big step forward for our friend who, when she first started receiving equine-assisted PT and OT, didn't have the strength to hold quadruped for any amount of time. And now here she is doing a full lap around the arena and smiling all the way.
Way to go Rylie! Keep up the great work!
#Hippotherapy #OurKiddosAreTotallySuperheroes
You might also enjoy