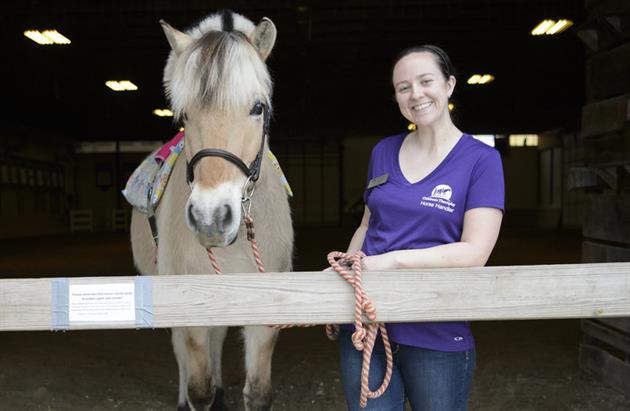 It's official. Thor is no longer a therapy-horse-in-training. He's now a fully-fledged member of our equine team!
This 13-year-old Norwegian Fjord horse comes to us with experience in dressage, which some people describe as dancing for horses. (That is definitely a clue as to which IndyCar driver he is paired with in the #Horsepower500.) His willing nature, mellow personality, and rock-and-roll mane and tail – a trademark of his breed – make him a favorite with all of us, especially the kiddos.
We are so thankful to Thor's mom Andrea for sharing him with us. And we're delighted to recognize fellow Norwegian and board member Anders Krohn, along with his wife (also a board member!) Jillian Unitas, and CoForce International as Thor's first "funding family" (sponsors).
Welcome Thor. We're so glad you're here.
You might also enjoy