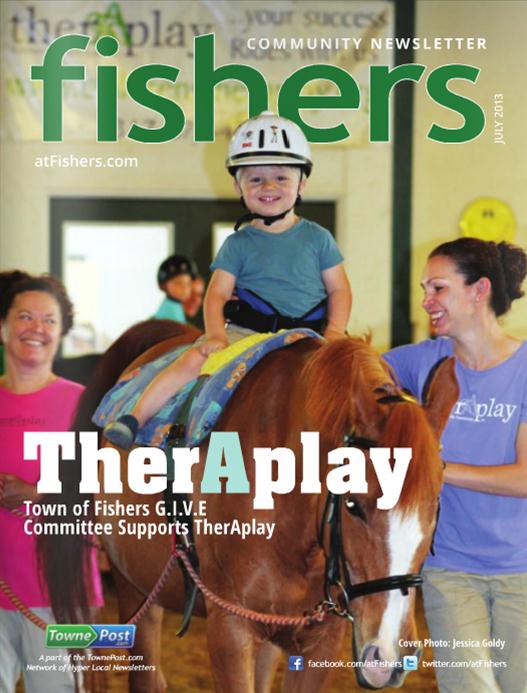 The folks from Fishers have done it again.
They started by collecting in-kind contributions for TherAplay at their Movies in the Park and Summer Concert Series and continued by donating a portion of funds raised at their Freedom Festival.
But now they've put the icing on the cake with a beautiful cover story in the July edition of the Fishers Community Newsletter.
Enjoy the article, complete with adorable photos, here or read the text-only version on the @fishers blog here.
Thank you again to the Town of Fishers and the G.I.V.E Committee for helping us make a world of difference for the special-needs children - and their familes! - we serve.
Photo, left to right: horse-handler Ginger; one of our special-needs kiddos, Silas; therapy horse Nikki; and pediatric occupational therapist Monica.