From Rocky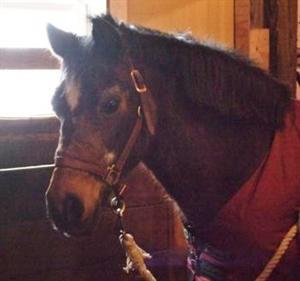 Hi everyone! I'm so excited to be able to talk with you today, especially since this post is about one of my equine buddies here at TherAplay.You've seen most of my fellow horse friends at TherAplay carrying our special needs kiddos with great love and gentleness. Their work, partnering with our therapists and handlers through a therapeutic tool called hippotherapy, brings them out into the arena where everyone can see their contribution.
But there is one very special member of the TherAplay equine family who gives his gifts outside the spotlight. That's my friend Pepsi.
Introducing the birthday boy
Pepsi is a Morgan horse who just turned 30 years old! He started out pulling carts but all that changed when he met his best friend Sherry on Valentine's Day 1992 and learned how much fun horse shows could be. Once Pepsi and Sherry discovered they had a talent for eventing, dressage, and hunter/jumper competitions, they never looked back.
During Pepsi's tenure at TherAplay he helped hundreds of children get stronger through hippotherapy. Even after Pepsi went into full retirement as a boarder he asked to continue what he loves: helping our kiddos. So now Pepsi periodically contributes to our pediatric physical therapy and occupational therapy programs from the comfort of his stall.
You should see our kiddos' faces light up when they learn they get to go groom Pepsi. They think they are big stuff! The children and their families know that TherAplay's primary work with horses is hippotherapy, so it's a very special treat to go "help" in the barn. If only the kiddos knew how much it's helping them at the same time!
How is Pepsi helping our kids get stronger now?

Full disclosure: I asked my therapist friends to help me write this part.
Strengthening their lower extremities as well as their trunk as they go from a squatting to standing position
Improving coordination and balance as they reach outside their base of support and shift their weight from one foot to the other
Learning to sequence by following one step and then the next (i.e.: "Start with this brush and then we'll switch to another one").
Stretching and building those little arm muscles by reaching and brushing.
Strengthening their grip as they make those brushes move.
Learning life skills and responsibility by taking care of an animal.
Building confidence – Pepsi loves to hear the kids say, "Look what I can do!"
Sing it with me: Happy birthday dear Pepsi!
Can you see now why I was so eager to share all the ways my buddy helps? Pepsi is a true friend to all of us here at TherAplay. We love him so much and we're lucky to have him here.
So warm up your singing voice and sing it with me:
Happy birthday dear Pepsi! Happy birthday to you!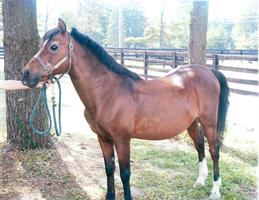 You might enjoy these related blog posts
And be sure to join me and my friends on the TherAplay Facebook page too!