Did you know? Today is Giving Tuesday
TherAplay is proud to join thousands of other non-profit organizations who are coming together to create a national day of giving: Giving Tuesday.
We know how much you care about the special-needs children we serve and we also hear you loud and clear: holiday season is here and there's so much to do!
That's why we've assembled a list of three simple items that will save you time, manage your gift list, and support the life-changing work we do here at The Children's TherAplay Foundation, Inc.
1. Give the gifts of strength and opportunity

Is there someone on your list who is hard to shop for? We can suggest something they will truly treasure: the gift of making a difference in a child's life.
A generous donation to TherAplay in honor of your loved one will help special-needs children grow stronger and enjoy more opportunities in life.
And it's easy: simply send a check to 9919 Towne Road, Carmel, IN 46032, or make a donation online.
2. Wash away winter slush with Mike's Carwash gift certificates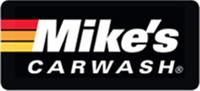 Road salt and winter slush can be hard on cars. Thankfully, it's easy to keep your car clean and your gift list under control with gift certificates to Mike's Carwash. With 34 convenient Indiana locations - 20 of them in central Indiana - there's a Mike's nearby.
And when you purchase a Mike's Carwash gift certificate during the month of December using this link, 50% of the proceeds will help TherAplay provide life-changing therapy for children with special needs.
3. Spruce up your home with Copper Creek Canyon this Saturday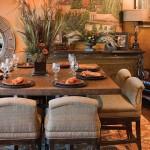 If you're looking for something special to enhance your home for the holiday season or new year, Copper Creek Canyon Interior Outfitters is the place to be. They're celebrating the opening of their new Interior Design Studio at 82nd and Dean Road in Castleton with a special day of giving back, and guess who they've selected as the recipient?
That's right, when you purchase that special something at Copper Creek Canyon this Saturday, December 7, 10% of the purchase price will go directly to programs and services at TherAplay.
Please join us!
It must be said

Thank you again for the many ways you support TherAplay, whether by forwarding this email or our quarterly e-newsletters, participating in our events and fundraisers, telling others about TherAplay, sharing your time and talents, or cheering us on over our blog or Facebook page.
Your contributions, large and small, help us continue to offer life-changing therapies to more than 100 special-needs children each week. Thank you. We are so very appreciative.