What's better than making a kiddo's day? Having IndyCar driver Stefan Wilson and the Indianapolis Star there to be a very special part of it.
They joined us last week to surprise Yerick, who will soon be graduating from physical and occupational therapies at Children's TherAplay, with a very personal – and joyful – invitation to participate in the May 9 #Horsepower500.
The article and video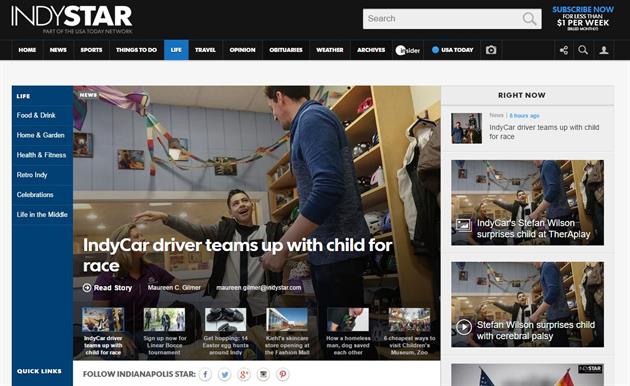 Smile your way through the two-minute video (at the top of the page) and the full article here. There's a lot to celebrate. Indianapolis Star writer Maureen and photographer Jenna captured everything beautifully.
Behind the scenes
Here are answers to some of the questions you've been asking.
The "reveal" was supposed to be a surprise for Yerick. Did it work out? Mostly. With the not-so-small crowd gathering in the clinic, Yerick definitely knew something was up.

Was Yerick excited about Stefan? That's a definite Yes. As soon as Stefan walked in, Yerick jumped up and hugged his #HP500 teammate -- see for yourself in the article and video! -- which is quite a compliment coming from a young man.

Favorite moment? There were so many! Obviously Yerick's reaction when Stefan came out. Also, when we asked Yerick if Stefan should ride Riley, Yerick whisked off his helmet and ran over to give it to Stefan.
The quickly-formed camradarie between Stefan and Yerick was really something to see. It's like they'd been buds for ages.
Could you love Stefan Wilson any more than you do right now? It would be difficult! Anyone who can find time in his busy schedule to bring a child that kind of joy is tops in our book. Stefan, we are so, so thankful.
Additional photos courtesy of Chelsea Timmerman of CoForce International.
And the official team poster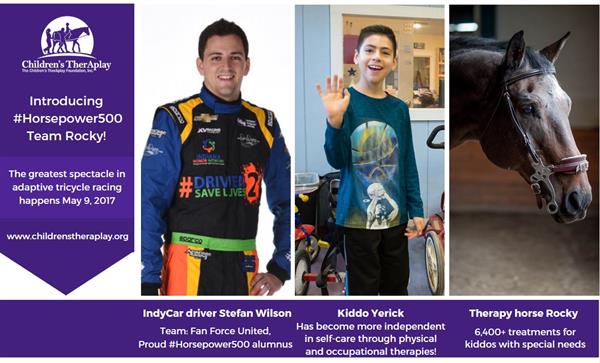 You might also enjoy