There's something powerful about yearbooks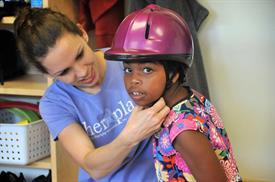 They have the power to transport you back in time and breathe new life into memories…
the ones that made you chuckle,
the ones that brought tears,
the ones that you said you'd always remember (but forgot anyway),
the ones that took your breath away.
In that spirit, we're sharing TherAplay's 2013 Yearbook. It's not only a chance to thank you for the many ways you support us but also a way to celebrate what you've helped create. Enjoy!
2013 TherAplay Yearbook
More than 100 special-needs children came for therapy each week … and they loved it!


On the horse
Each week, Leo (on yellow physio ball, above) is so excited to come to TherAplay that his hands become a veritable blur. He signs the word "horse" from the time he and his nurse pull in the TherAplay driveway, to his short wait in the lobby, and then all the way back through the clinic while he's putting on his riding helmet for the on-the-horse portion of his occupational and physical therapy treatments.
In the clinic
After we filmed pediatric physical therapist Sam and kiddo Alex bolster surfing (above left) Alex told Sam that, because of the video, she would be "very, very busy."
Why? Because, according to Alex, when people saw how much fun they were having, lots more kids would want to come to TherAplay. He said Sam might even have to see two kids at a time! Thank goodness there are plenty of our therapists to go around.
A big year for our therapy horses
TherAplay wouldn't be TherAplay without our four-legged team members. It is their strength, willingness, and deep affection for their kiddos that allows TherAplay to successfully incorporate the innovative tool of hippotherapy into PT and OT treatments.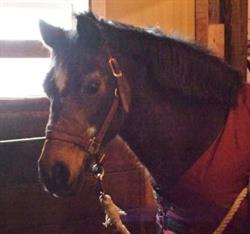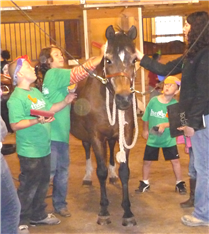 2013 marked a major milestones for therapy horse emeritus Pepsi. We celebrated his 30th birthday by sharing all the wonderful ways he still contributes to the occupational and physical therapy programs at TherAplay.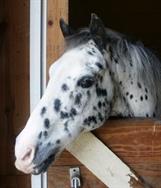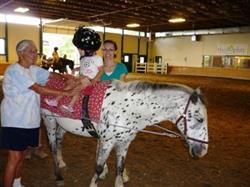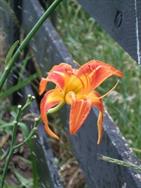 It was also a year of great loss. After nearly two decades of service to the children of central Indiana, our beloved spotted therapy pony Tiger passed away.
With the help of many boxes of Kleenex, we celebrated his contributions and great big heart with a special addition to the TherAplay' sensory garden and a tribute, "The life and legacy of a therapy horse."
Support came from unexpected places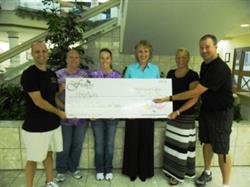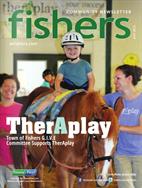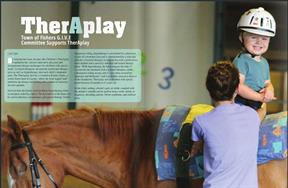 The Town of Fishers' G.I.V.E. committee selected TherAplay as their 2013 charity of choice. Would it be alright with us, they asked, if they raised awareness, funds, and in-kind donations? As you can see, we responded with a very enthusiastic Yes!
The Town of Fishers then proceeded to put the icing on the cake with a beautiful cover and related story in the July edition of the Fishers Community Newsletter.
Bonus memory: Tony Stewart Foundation also made our day, not once or twice, but three times in 2013.
Even more special-needs children moved forward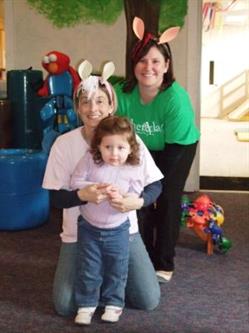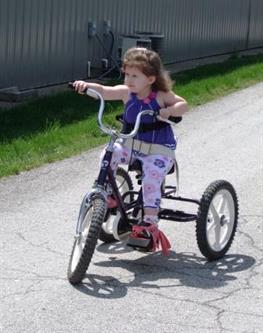 Back in January, TherAplay kiddo Olivia got our year off to a sweet start with this conversation during her treatment with physical therapy assistant Jen Grillo:
Olivia: "I love you."
Jen: "I love you too."
Olivia: "I LOVE you!"
Jen: "And I love you!"
All sweetness aside, this was a landmark moment for Olivia because when she first came to TherAplay, she spoke only a handful of words and showed very little personality. "Stoic" was how her parents described her.
Now after months of working with our physical and occupational therapists here she was saying – and meaning! – "I love you."
Bonus memories: Who else has been making great strides at TherAplay? Here's a sampling of the gains we've been honored to be a part of in 2013.
TherAplay gave back
Through two special events each year, TherAplay Sibling Camp and the TherAplay Winter Festival, we are honored to be able to serve not only the children who come to TherAplay for treatment but also their entire family.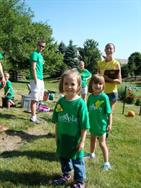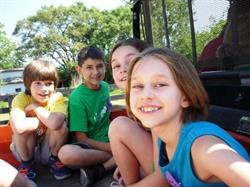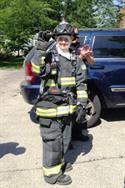 One TherAplay staff member said it so well:
"When a little girl looks up at you while attending TherAplay Sibling Camp and says 'this is the best day of my life,' it melts your heart. Sometimes we forget that siblings of special needs kiddos have special needs too. Their sister or brother will get a lot of the attention and they just need their chance to feel special. The stress level in the family can be high and TherAplay Sibling Camp is a day to forget all that, to be a child and have fun, even for just one day."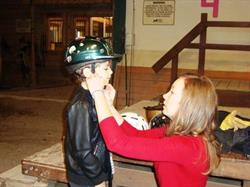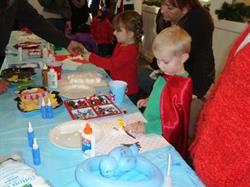 Similarly, she added, "The TherAplay Winter Festival is all about having fun too…no therapy, no exercises. Just huge smiles and twinkling eyes!"
TherAplay parents did it again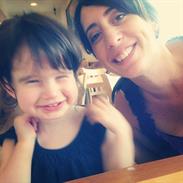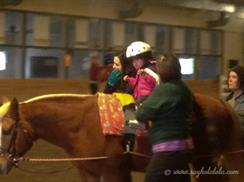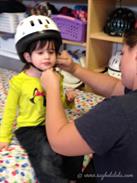 Families of special-needs children are unsung heroes. Day after day they tend to the myriad of details like breathing tubes and various therapies and special diets that are threaded throughout their days.
And yet, in the middle of that, they take the time to support TherAplay in the hopes that it will make a difference for others families with special needs.
Recently special-needs blogger Meredith, whose young daughter Lola receives treatment at TherAplay, featured TherAplay prominently in one of her blog posts. In less than 24 hours, 50 people had flocked to the blog, reposted on our site, to find out about Meredith and Lola's journey.
Bonus memory: Through a parent's effort this year we were designated the charity of choice for this year's Indiana Statewide Payroll Association's conference. The conference matched corporate and individual donations made during that conference, resulting in more than $3,500 in total funds raised.
The power and generosity of our volunteers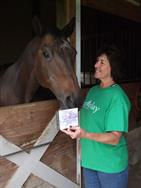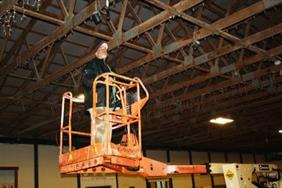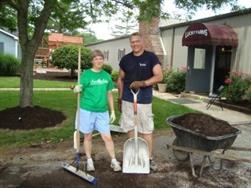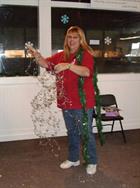 We were humbled by the number and variety of those who gave of their time and skills in 2013.
Three donations that truly amazed us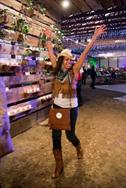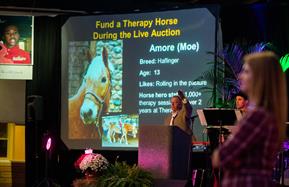 We've been part of many amazing things here at TherAplay but there's one thing we had yet to experience: a moment of such heartfelt generosity that more than 400 people leapt to their feet and broke into applause.
But that's exactly what happened at this year's Hoe-Down when bidder #104 raised his paddle during the live auction donating, in one subtle movement, $14,000 to fully fund the equipment and software for the Electronic Medical Records System.
Pediatric occupational therapist Jessica Flaska summed up the feelings of many of that evening when she said, "I was moved to tears [by Bidder #104's donation] and felt compelled to thank him personally for his extremely generous donations. I am so proud to be a part of an organization that is so impactful."
Bonus memories: Three youngsters amazed us with their generosity during the month of October. First entrepreneurs Isabelle and Ava surprised us by donating the proceeds of their lemonade stand. Then 13-year-old Sasha filled our party room with in-kind donations collected through her Bat Mitzvah.
Everyday joys were celebrated and savored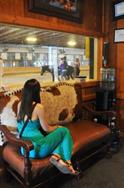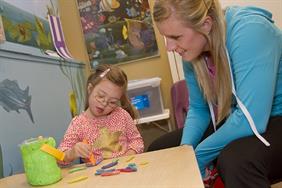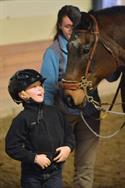 We'll close by sharing one more special memory from 2013, courtesy of one of our staff members:
"With my office so close to the clinic, I am privileged to enjoy successes in the clinic on a daily basis. The therapists are always so loving and encouraging and quick to praise EVERY success no matter how big or how small.
"Watching the patients gain confidence as they develop new skills is rewarding. Seeing a child enter the clinic on the first day as an apprehensive and tentative patient and developing his/her potential through fun activities with a therapist is all the reward you could want. We are blessed here at TherAplay to witness this EVERY day!"
Thank you
Thank you again for the many, many ways you support Children's TherAplay, whether by sharing this yearbook, enjoying our e-newsletters, participating in our events, telling others about TherAplay, volunteering, cheering us on over our blog or Facebook page, or donating.
Your contributions, large and small, help us continue to offer life-changing therapies to more than 100 special-needs children each week.
Thank you – and thank you again – for helping make 2013 a year to remember. We are so very appreciative.