Thanks to the enthusiasm and commitment of two local businesses, TherAplay is!
Last month volunteers from Wellpoint took on the task of transforming the plain white walls of our clinic into a sea of soothing blue and our therapists' office into a cheery yellow. They even donated the paint!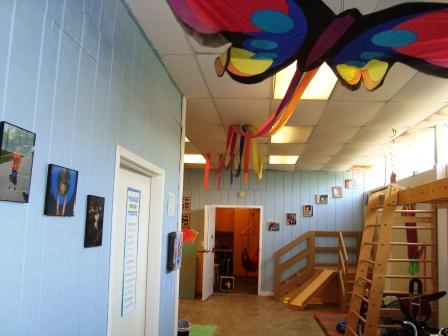 A few weeks later, the volunteers from Liberty Mutual Insurance Company put the icing on the cake. Over the course of two half-days, they painted the trim in the clinic and therapists' office, weeded and tidied up the landscaping beds surrounding TherAplay, spread mountains of mulch, and even assisted with general cleaning in preparation for TherAplay Sibling Camp.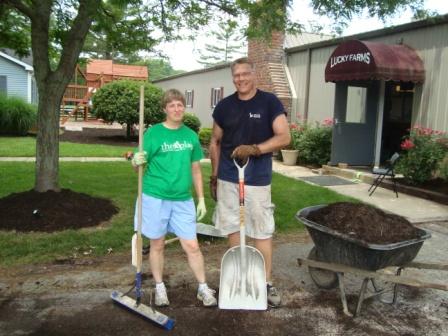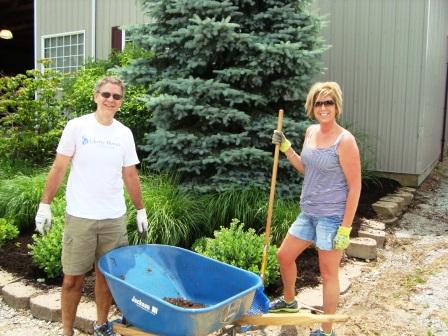 As you can see, their perseverance off handsomely. The place looks gorgeous!
Three cheers for our dedicated volunteers from Wellpoint and Liberty Mutual. Thank you, thank you, and thank you again!