Dust off your cowboy hat, gather up your chaps, pull on your boots, and giddy-up! TherAplay's largest and most colorful fundraising event is back and better than ever.
Mark it on your calendar
Saturday, September 21, 6:30 - 11:00 p.m. at TherAplay
Tickets are $100 when purchased by 5 p.m. on September 18, or $125 at the door
Stagecoach service courtesy of Indianapolis Yellow Cab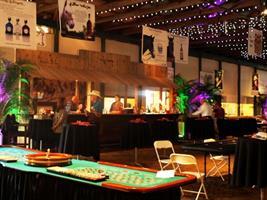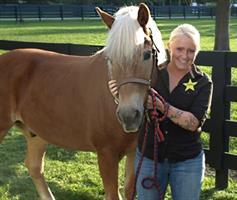 That mechanical bull has your name written all over it
We turn the grounds of TherAplay into a Wild West saloon and casino. Your ticket supports TherAplay's special needs kiddos and guarantees you an unforgettable experience:
Compete in the mechanical bull-riding contest. (We hear that bull's been looking for you....)
Visit the pediatric clinic where our kiddos get stronger and meet the trusty steeds who help them.
Belly up to the bar at the Triple M Saloon, enjoying martinis, margaritas, and mixed drinks.
See if Lady Luck favors you at the casino tables when you play blackjack, roulette, craps, and Texas Hold 'Em.*
Dance the night away to The Band, Etc. featuring Cathy Morris.
Bid on - and win! - exotic gifts, trips, services, and experiences in our live and silent auctions.
Looking for more information?
Wondering how to keep up-to-date with all things Hoe-Down?
It's easy (and fun)! Check out all the different ways to keep in touch.
* For entertainment purposes only.