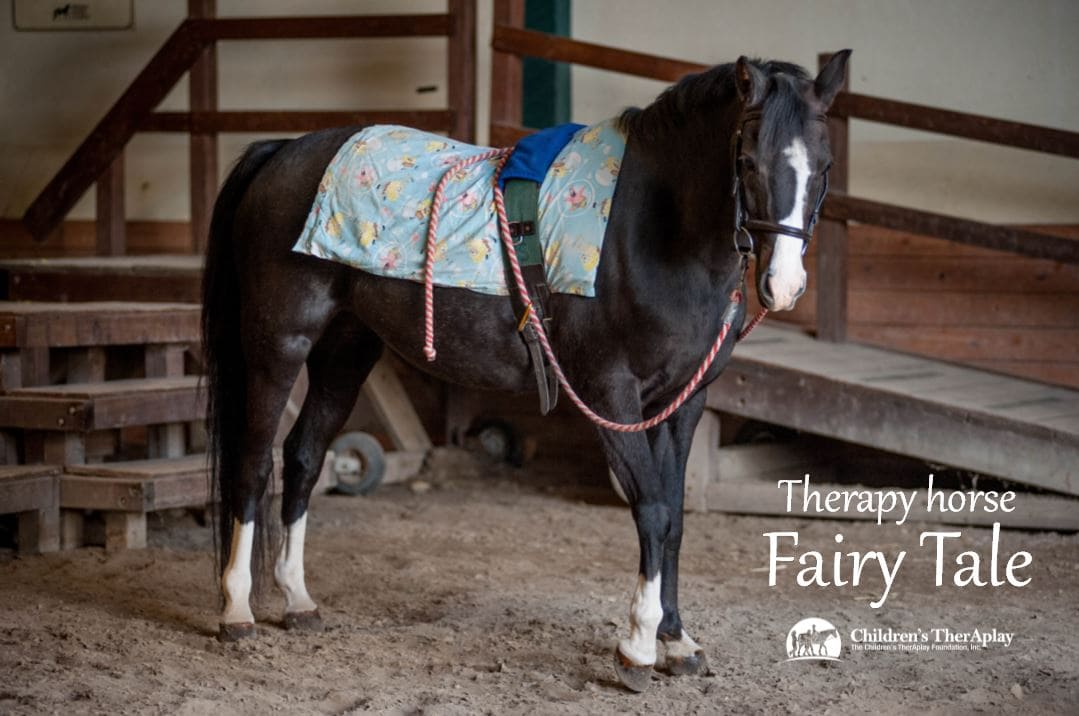 We looked at the calendar and discovered our barn princess has reached another milestone! Therapy horse Fairy Tale has been working with the kiddos at Children's TherAplay for just over eleven years. Goodness!
While all of our horses have a heart for the kiddos and hippotherapy, Fairy Tale expresses hers in a properly princessly fashion.
Knowing it's time to work, she watches for her kiddos to come out to the arena. She stands quietly – or regally, as Fairy Tale might say – as they approach with their therapists, not moving so much as an eyelash while the kiddos are placed on her back.
And while many horses are content to leave the details to the humans, Fairy Tale is not that kind of horse! She does a personal princess check – looking over her shoulder to peer at her humans – making sure everyone is exactly where they should be before she walks on.
That could have something to do with all the equine-assisted physical and occupational therapy treatments she's been a part of – an astonishing estimated 5,750! – but we're pretty sure that's just Fairy Tale using her princess powers to good effect. As far as she's concerned, anything worth doing is worth doing well. And Fairy Tale does her job very well indeed.
Thank you Fairy – and a very happy horsiversary to you!
You might also enjoy