Crossing The Finish Line
Kiddo William has been coming to Children's TherAplay for almost five years. In that time, he has made some incredible gains: crossing mid-line to bi-lateral coordination, strengthening his core and hips, riding a bike, zipping a zipper, cutting out shapes, dominating hand-eye coordination, walking a balance beam, handwriting, and tying his shoes, to name a few.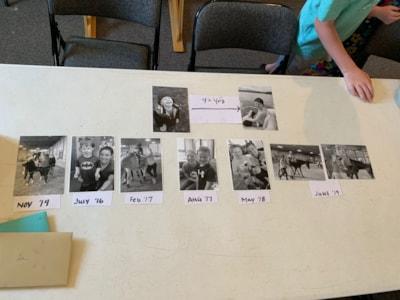 Did that last milestone sound familiar? It should! Last year, William was paired with Indy 500 driver Jack Harvey for #Horsepower500, and later that month, William showed Jack the progress he made in tying his shoes! Jack invited him out to the track to show off his new skill. Check out the video here to watch Will show Jack how well he tied his shoes!
A Surprise on Graduation Day
Miss Leah knew she wanted to do something special for William and his family, who had been coming to TherAplay for treatment since 2014. So, she made a call!
William arrived for his final session at Children's TherAplay Tuesday afternoon, but had no clue who was behind the clinic doors waiting for him! While Jack waited for Will and Miss Leah, he had a special message for Will.
Jack was excited to come out to celebrate William's graduation on Tuesday, and surprise him by sidewalking during his last hippotherapy session! Check out the moment William saw his favorite race car driver!
Five Years of Memories
Jack spent the entire hour session with William, first sidewalking during hippotherapy, then playing games, and finally enjoying celebratory cupcakes with William and his family.
William's Mom, Emily, brought photos taken from William's sessions over the last five years, and reminisced on the great times had at TherAplay.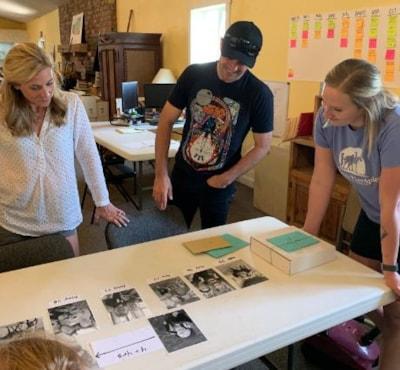 "Will started PT as a three-year-old in a puffy winter jacket and helmet," Emily said. "He looked so little up on top of Zippy or Gideon. Over the years, he would receive PT and OT, and have the opportunity to work with four wonderful therapists, countless therapy horses, and two dogs!"
"Today, Will is seven-years-old, almost 80 pounds, and sits atop the horse like a pro. TherAplay has given him such confidence!" -Will's Mom, Emily
Bittersweet Endings & New Beginnings
Any former TherAplay family can tell you graduation can be a very bittersweet day. We are so excited and proud to see the progress made during a kiddo's time here, but it's so difficult to say goodbye to families who have come to call TherAplay home.
We know this won't be the last we see of William, and we can't wait to see what he does in the future! One thing's for sure—he'll always consider himself a Jack Harvey fan, and we're confident Jack will always be a fan of William's, too.