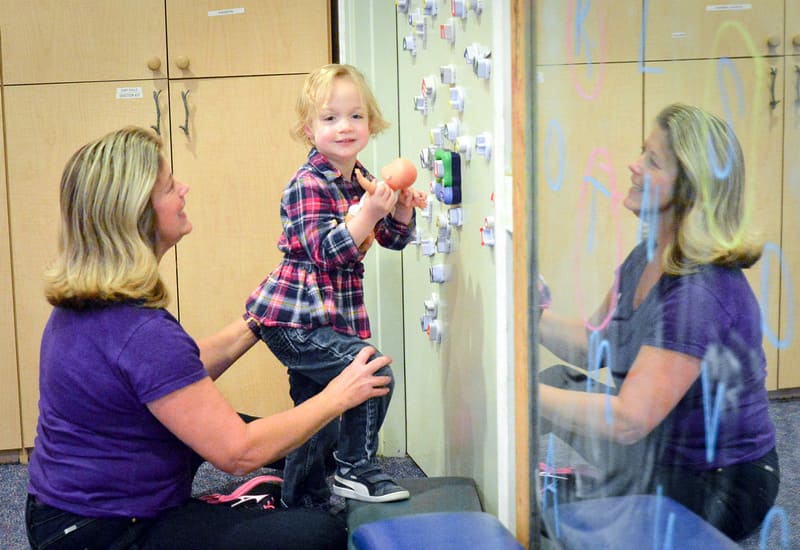 How do you begin to sum up a place that has been so central to your child's life for the last three years? That is, in many ways, foundational to the person she is becoming? I don't know - but I do know that Children's TherAplay has been that place for us.
Becca has such love for, and finds great peace in, the presence of animals. So whether it's snuggling with [facility service dog] AJ or riding the horses, she is always in her happy place here - but she's also in a space that excites and motivates her, allowing the hard work to happen while she "plays."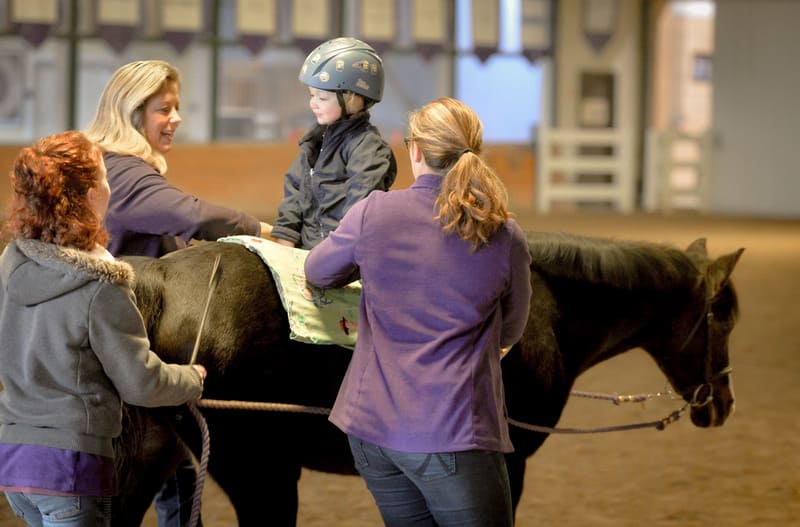 And there aren't enough ways to thank [physical therapist] Miss Sue and [occupational therapist] Miss Jaime for all they've done to help not just Becca but us, too. Whether they're working on sensory regulation, climbing, snipping with scissors, or peddling a tricycle they are always persistent and encouraging, and they celebrate all of Becca's achievements right along with us.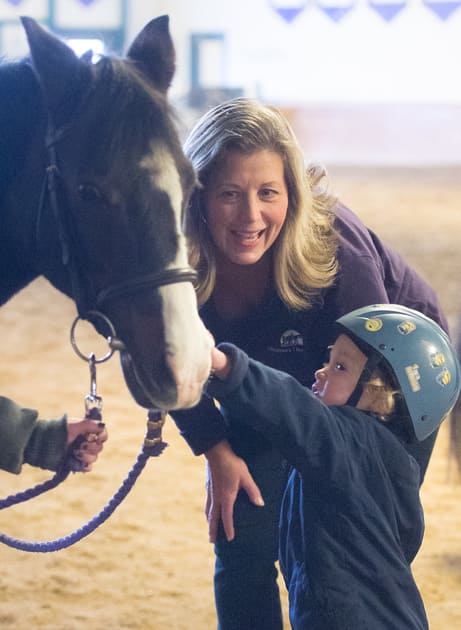 We are so grateful for this place. It will be a bittersweet day when [Becca graduates from treatment and] we say goodbye to all of the heroes, two- and four-legged alike, here at Children's TherAplay.
– Becca's parents, Amy and Rob
You might also enjoy