Growing (and growing and growing)
Because there's such demand for treatment at Children's TherAplay, we've been growing (and growing and growing) at a rapid pace.
First, we outgrew our barn. In 2017, thanks to an extremely generous gift of stocks, the old 11-stall barn was replaced with the 16-stall Meyers Family Stable.

Then we outgrew our clinic and administrative space. (Stay tuned for details about those Exciting New Developments.)

That company is Marketpath
"Marketpath is honored to support the great work at Children's TherAplay. By helping get the word out, through the new website, about the innovative physical and occupational therapies at Children's TherAplay, we can truly change lives in our community."
– Kevin Kennedy, Marketpath Website Marketing
Thanks to their remarkable in-kind contribution, our address is the same but our home on the Internet is completely different.
Check it out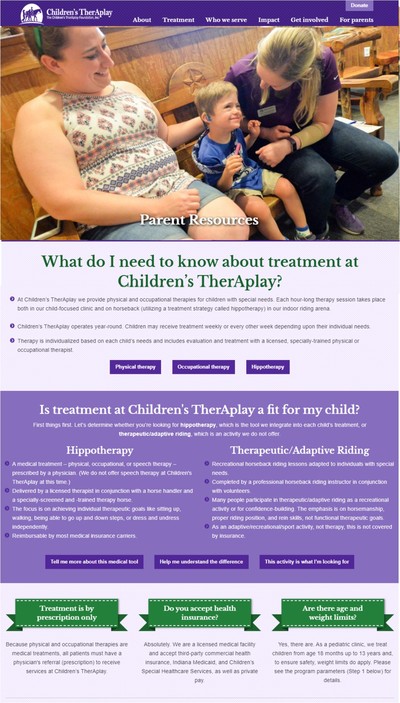 Now, with just a few clicks, it's easy (and fun!) to find out what's happening at one of the most innovative pediatric clinics in the country.
It's all here, so come on over and click around!

You might also enjoy