Kiddo Kellen has never jumped before. Not once. Until today.
There are many reasons why kiddos don't jump. It could be gravitational insecurity, lack of strength, challenges with motor-planning, for example.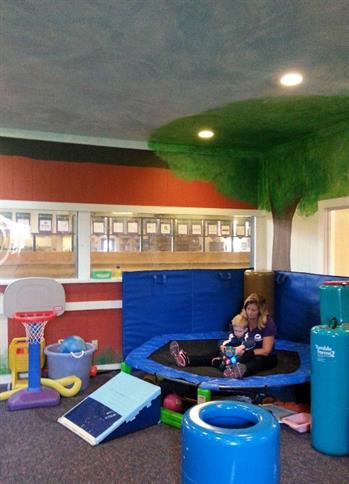 The whys and wherefores didn't matter to Kellen though. He was so excited about seeing his horse that, when Miss Sue came out to get him for physical therapy, he literally jumped for joy. Right there in the lobby. And then again at the end of on-the-horse treatment time!
We're all teasing Sue now, telling her she's *that good* and, apparently, all she has to do is say Hello for a child to make gains – even one who's still a new kiddo on the block! Sue just laughs and says it's all about #PonyPower. She may be on to something there.
#EverydayIndpendenceDays #KiddosCan #Thanks-giving #Hippotherapy
(Photo: Kellan was quite disappointed about having to say goodbye to FairyTale at the end of his session. A little sensory time with Miss Sue helped set things to rights.)