The silent auction is online now and is open to everyone, even if you're not able to make it to the Children's TherAplay Hoe-Down this year. The auction ends at 9 p.m. on Saturday, Sept. 22 but – heads-up! – if you're looking to choose from more than 80 gift cards marked at 20% off face value, buy them while you still can.
Because those gift cards, ranging from St. Elmo Steakhouse to the Cincinnati Zoo, are not traditional silent auction items. They're Instabuy (like a "buy it now") – first come first serve – and they get snapped up right away! On the Silent Auction page, click the Instabuy tab.
A few silent auction favorites
More are being added all the time, so keep checking in.
For the sports fan
Andrew Luck autographed football helmet
Peyton Manning autographed football in mirrored case
Fever jersey and ball signed by Natalie Achonwa
Matt Painter autographed Purdue basketball
Tickets to the Butler men's basketball home game against Ole Miss
Checkered flag signed by all 2018 Children's TherAplay #Horsepower500 participants (yes, Indy 500 drivers!)
For the big kids
7-night vacation accommodation at RCI resort properties worldwide
Chef for a day: Work side-by-side with the award-wining kitchen team at Oakley's Bistro
Golf twosome, complete with cart, on the championship Bridgewater Club Golf
4-hour ride-along with a Carmel police officer
Green Egg mini max grill with cover and charcoal
Family fun
Behind the scenes tour for 8 of the Jack Hanna Animal Programs Building at the Columbus Zoo
Meet-and-greet with Indianapolis Indians players before a home game during the 2019 season + 8 box seats to the game
Cheetah Visit: See where the cheetahs spend the night with a behind-the-scenes tour for 5 at the Indy Zoo
Colts Cheerleader Experience, for two or three girls, includes sparkly pompoms for the girls and tickets to the game for the family
Instabuys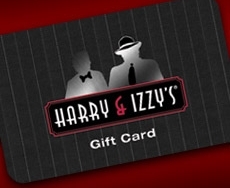 Remember, these items are marked at 20% off the face value and, unlike traditional silent auction items, they're first come first serve. So if you see something you like, get it while you still can!
Harry & Izzy's - $100 gift card
2 kid's haircuts at Cookie Cutters Hair Cuts for Kids
Panera 365: Combine any 2 half portions of salads, soups, mac and cheese, or flatbread once per month
4 tickets to Conner Prairie
A full set of eyelash extensions at Amazing Lash Studio
Looking for something to help the kiddos during treatment?
We've got those too! The Instabuy tab has a variety of items you can purchase for physical and occupational therapies in the soon-to-be renovated clinic.
$10 buys an iPad stylus
$40 purchases our first soccer goal!
$62 buys a helmet for the on-the-horse portion of treatment
$130 funds kitchenette supplies and a mini-fridge for the new Life Skills area!
$200 takes care of rock wall-climbing equipment
$600 purchases a new iPad
It's easy to find all the items. On the Silent Auction page, click the Instabuy tab and look for items titled Fund-A-Need.
Something to feel great about
Whether you find something special for yourself or for the kiddos, you can feel great about it because your purchase helps make treatment possible here at Children's TherAplay. Thank you.