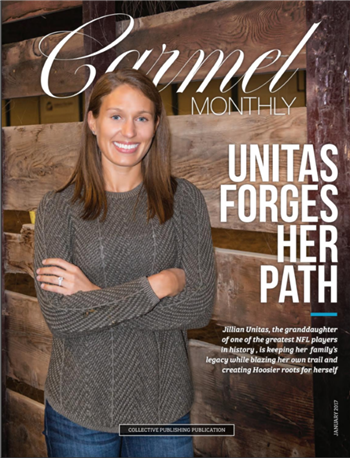 The woman on the cover of Carmel Monthly Magazine is just as beautiful on the inside as she is on the outside.
Yes, board member Jillian Unitas is the granddaughter of one of the Colts' all-time greats Johnny Unitas. But she's blazing her own path. We're so thankful it includes Children's TherAplay.
It started with pro-bono graphic design work. Then she arranged for an Andretti Autosport racecar to be present at the inaugural #Horsepower500. (You can imagine the smiles that brought the kiddos!)
This was followed by more gratis graphic work, a very active seat on the board of directors, and even the donation the 2016 Hoe-Down's marquis live auction item: tickets to the Johnny Unitas Golden Arm Award in Baltimore. Philanthropy is in her blood. Like her grandfather and father before her, Jillian has a heart for children and for giving back.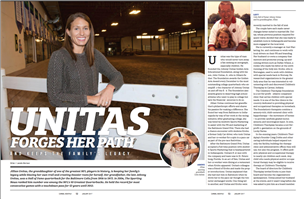 She told Carmel Magazine, "My grandfather and dad both loved children, so having grown up watching and learning from them, I am inspired to carry on that work in honor of my grandfather." She's inspired us as well.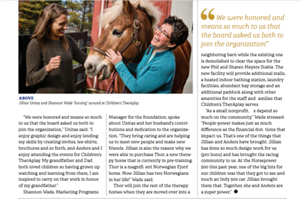 Learn how, as the magazine reports, "Just as the Colts have moved from Baltimore to successfully make Indy their new home, Jillian also made the trek from Baltimore to make Carmel her home." And the contributions she's made to Children's TherAplay along the way. The Carmel Monthly article starts on page 12.
You might also enjoy