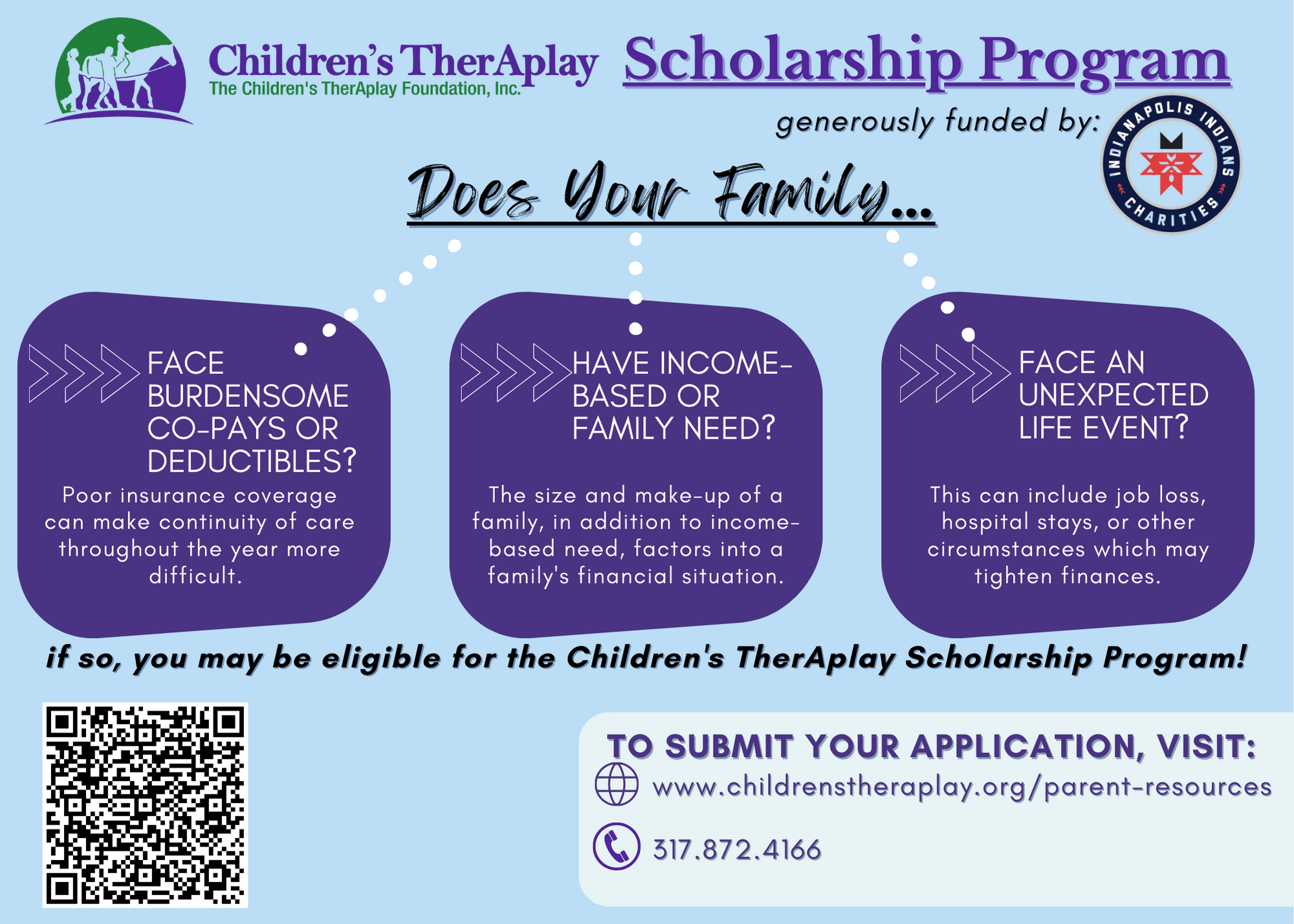 The next deadline for Scholarship Applications is September 30, 2023.
Complete the Scholarship Application
Children's TherAplay is very grateful to have received a generous gift from Indianapolis Indians Charities to provide funding for a 2023 Scholarship Program. This program is available to all current Children's TherAplay families who are facing challenges that make the payment of their co-pay and out of pocket expenses more difficult.
Anyone who is interested in applying for scholarship funds to help offset out of pocket costs can apply for funding from the 2023 scholarship fund. Applications open quarterly.
Details on the distribution of funds and the application process can be found in the application guidelines. All applications will be held in the strictest confidence, with protection of our family's privacy being a top priority within this program.
Please do not hesitate to reach out with any questions you may have. Thank you again to Indianapolis Indians Charities for their support of our Scholarship Program.