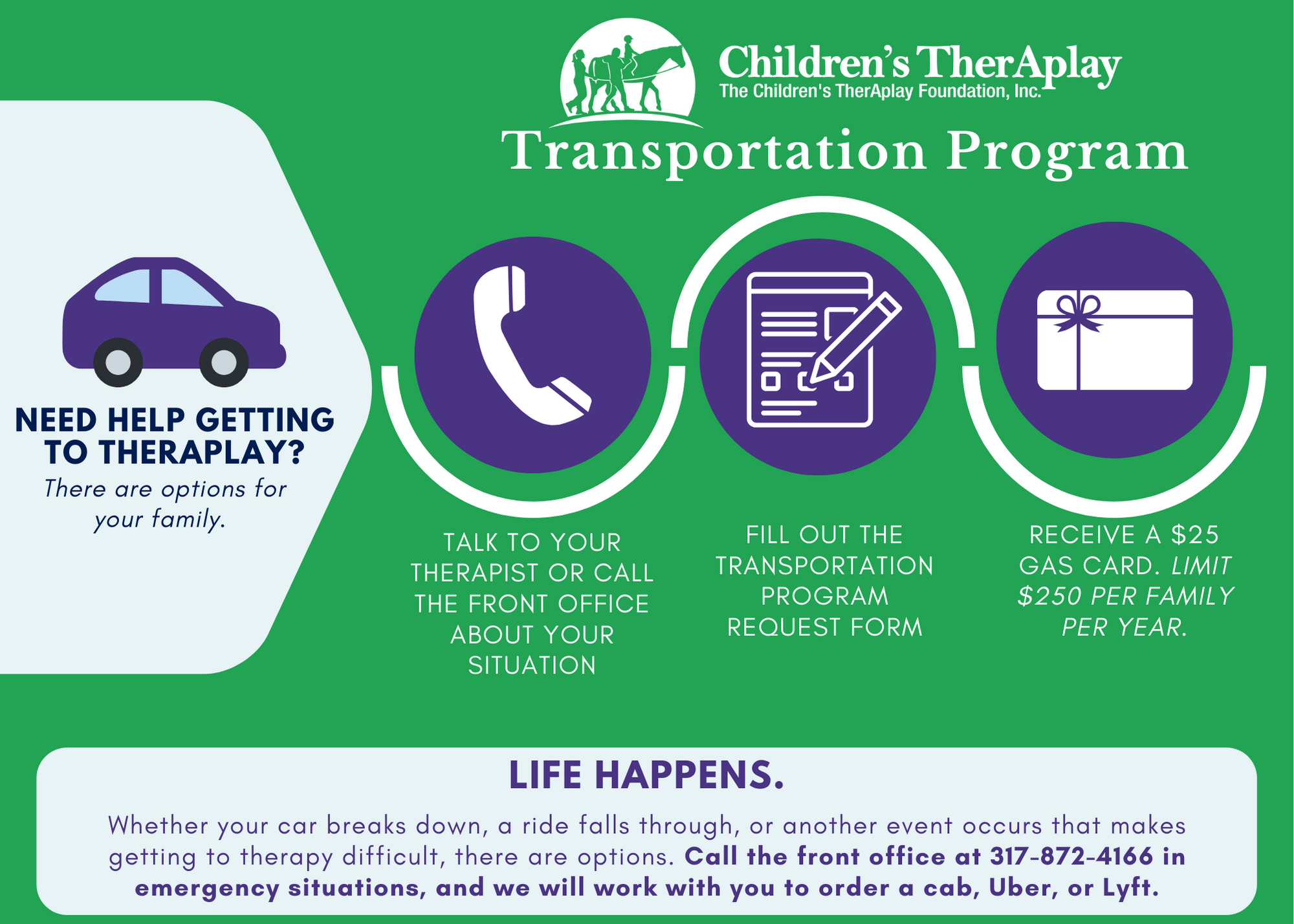 The Transportation Program deadline is rolling. Contact the front office to apply!
The Children's TherAplay Foundation has a strategic goal to create a diverse and inclusive environment where clients and employees feel welcome and to support families with greater need. To further this goal, we established the Transportation Program. This needs-based program provides gas cards to families in need to reduce barriers families may face when receiving therapy.
It is important for children receiving skilled therapy services to attend on a consistent basis with no breaks in service. Our goal is to significantly reduce the cancellation of appointments families face when funds are not available to make it to their appointment.
We will distribute gas cards up to $25 to families in need after receipt and review of a Request Form with a limit of $250 per family per year. These cards are needs-based.
Alternately, in emergencies families can choose to use cabs/Uber/Lyft with the same monetary limits. If you feel this applies to your family situation, please contact your therapist or the front desk.
Contact the front office for more information: 317-872-4166