Champions For Kids Make A Difference.
When you become a Champion For Kids monthly donor, you join a special group of our most valued partners dedicated to helping kiddos with special needs live life to the fullest.
Enrolling in automatic, monthly donations as a Champion For Kids makes giving easy and impactful all year long.
Become A Champion For Kids Today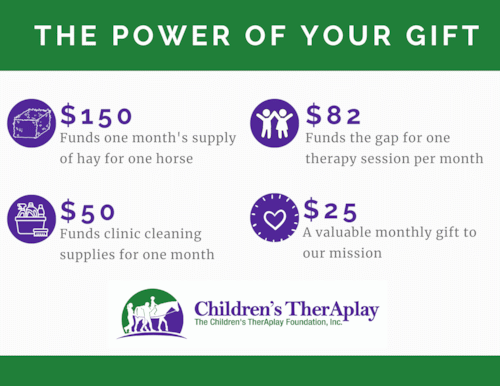 For questions or assistance with setting up monthly giving, contact Katie Stratman at kstratman@childrenstheraplay.org, or 317-872-4166 x3817.