Back in January we received an email from United Way of Central Indiana that absolutely made our day. They had read the agency success story we submitted about kiddo Leo. Would it be alright with us if they created a video about Leo's experience here at TherAplay and shared it as a Friday Success Story? Would it ever! We were delighted about the opportunity and so was Leo's family.
Late last month United Way videographer Derik came out for the big shoot and, just recently, he was kind enough to give us a sneak peek of the finished video. It will melt your heart in the best way possible.
Behind the scenes
You'll have to wait until this Friday for the video premiere but, in the meantime, we hope you enjoy this behind-the-scenes tour of a video in the making.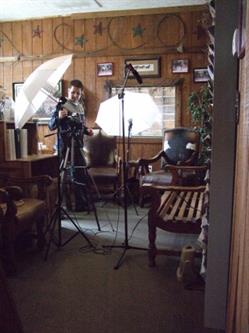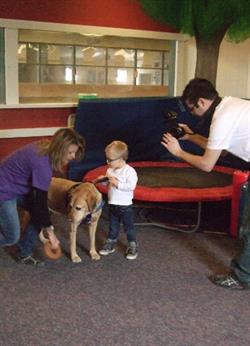 Once United Way videographer Derik set up lighting in the waiting room for the interview segment, he headed into the clinic to capture footage of physical therapist Teresa and facility therapy dog Dorian at work with kiddo Leo.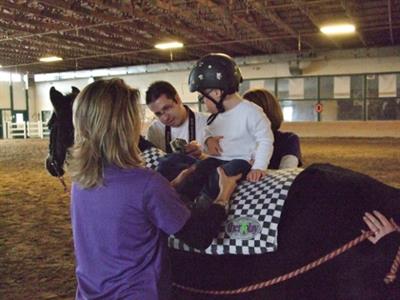 Like so many kiddos, Leo knows all about video cameras! He double-checked
Derik's work to make sure the camera, mounted to his left on the
therapy pad cover, was properly positioned.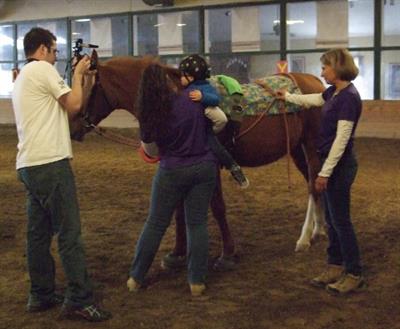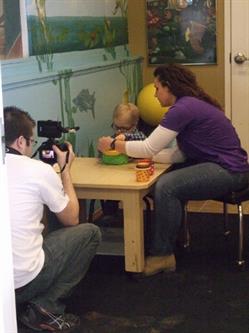 There were plenty of thank-you pats for therapy horse Nikki (left), then Leo and occupational therapist Abigail made their way to the fine motor room.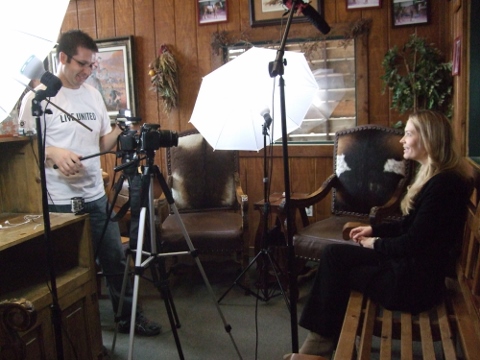 Derik also turned his video camera to Leo's mother. Laura had all of us in tears when she shared how Leo had progressed from a tiny baby who might not survive to a spirited four-year-old boy, and how TherAplay has been such an important part of Leo's journey.
Stay tuned!
The video will be released on the United Way Friday Success Story blog this Friday. We loved it and we know you will too.
You might also enjoy