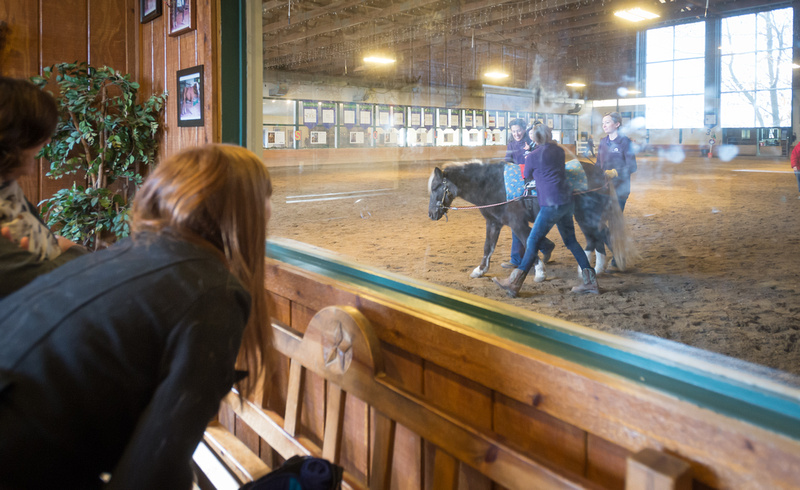 At Children's TherAplay, we provide more than 750 equine-assisted physical and occupational therapy treatments each month for Central Indiana children, from ages 18 months up to 13 years, who have special needs.
Many Different Diagnoses
Kiddos come to us with a variety of diagnoses, both well-known and extremely rare. These include but are certainly not limited to the following:
Attention deficit disorder
Autism spectrum disorders
Cerebral palsy and PVL
Cerebral vascular accident (stroke)
Closed head injury
Congenital anomalies
Developmental coordination disorder
Developmental delay
Down syndrome
Functional curvature of the spine
Genetic syndromes
Motor dysfunction
Multiple sclerosis
Muscular dystrophy
Neuromuscular dysfunction
Rare diseases
Scoliosis
Sensory integrative dysfunction
Social/communication delays
Spinal bifida
Spinal cord injuries
Traumatic brain injury
Don't see your child's diagnosis listed here?
Treatment at Children's TherAplay may be a fit for any child who is in need of physical or occupational therapy. See if it's a fit.
Still waiting on a formal diagnosis?
Sometimes it can be helpful to look at a child's presentation rather than their diagnosis.
The children who receive treatment at Children's TherAplay have deficits and/or delays that fall into the following categories.
Cognitive function
Communication
Coordination
Dynamic postural control
Mobility
Muscle tone
Postural alignment
Range of motion
Sensorimotor function