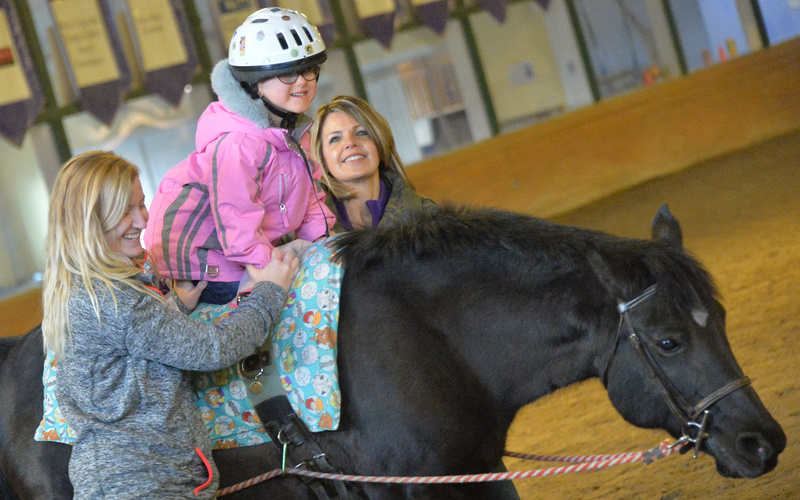 2,000+ Opportunities Per Treatment
Because therapy horses average 2,000+ steps during a typical treatment, hippotherapy gives patients thousands of opportunities to develop and refine balance responses, leading to improvements in core stabilization and postural control.
Here's how that might look in a treatment
Laying the neurological network for a normal gait pattern by sitting facing forward on the horse.
Strengthening motor-planning, timing, sequencing, and bilateral skills by passing rings back and forth with a therapist and sidewalker.
Strengthening extremities and refining balance reactions by kneeling or standing on the horse.
View The Many Benefits of Hippotherapy
One of a Kind
Simulating the proper, three-dimensional pelvic motion of a human pelvis at a walk is a serious challenge. Even in this advanced technological age, there isn't any equipment that can replicate it.

Fortunately, the movement of the horse's pelvis at a walk is remarkably similar to a human's. That's exceptionally good news for someone who needs help learning how the all parts of the body work together to sit, stand, walk, throw a ball, or play on the playground. Through hippotherapy, the horse serves as a living, breathing template.