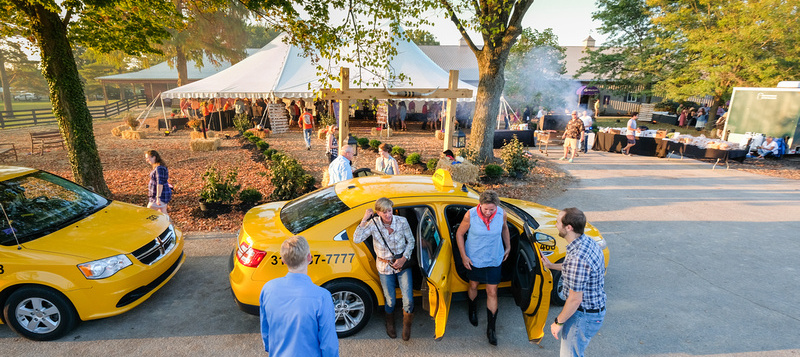 in-kind con·tri·bu·tion
A gift of goods and services that, typically, an organization would have to otherwise purchase if they hadn't been donated.

So much of what we do here at Children's TherAplay is made possible through in-kind contributions.
See those shiny yellow cabs in the photo?
SInce 2013, Indianapolis Yellow Cab has been donating shuttle service from event parking to the annual Hoe-Down and back again.
Year in and year out, our friends at Yellow Cab get our biggest fundraiser off to a great start and help keep our fundraising expenses as low as possible. We are so thankful.

A $30,000 example
For more than a decade, the kiddos and families we served struggled to maneuver wheelchairs, walkers, forearm crutches, and strollers through gravel. But a tremendous in-kind contribution from Dorsey Paving and their partners made every aspect of the now-paved parking lot possible.

You're invited
Would you like to be a part of the magic that happens here at Children's TherAplay? You might be surprised at the different ways your company can pitch in. Let's talk.

Looking for more ways to help?