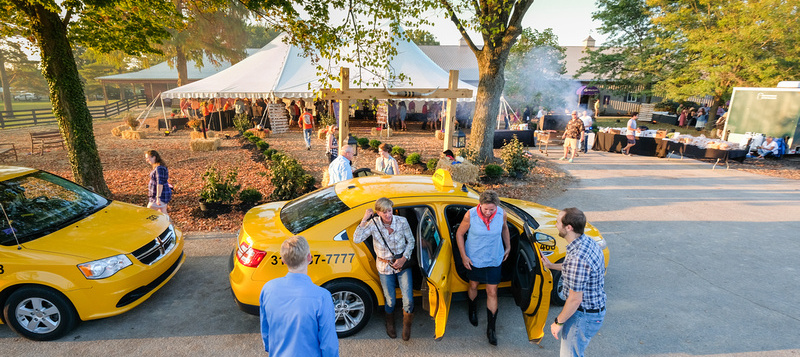 in-kind con·tri·bu·tion
A gift of goods and services that, typically, an organization would have to otherwise purchase if they hadn't been donated.

So much of what we do here at Children's TherAplay is made possible through in-kind contributions.
Gift of Service or Time
Those bright yellow cabs in the photo above are just one example of the many incredible in-kind donations of service and time we recieve!
If your business provides services, we'd love to chat about partnering with you. Recieving services at a reduced rate is vital in helping us keep our costs low and be good stewards of our donor dollars.

Gift of Goods
We have many opportunities to get your brand out in the community by using donated goods in our live and silent auctions held at various events throughout the year! We love the ability to offer gift cards, memorablia, and other great items to our guests in order to raise funds for our mission.

You're Invited
Would you like to be a part of the magic that happens here at Children's TherAplay? You might be surprised at the different ways your company can pitch in. Let's talk.