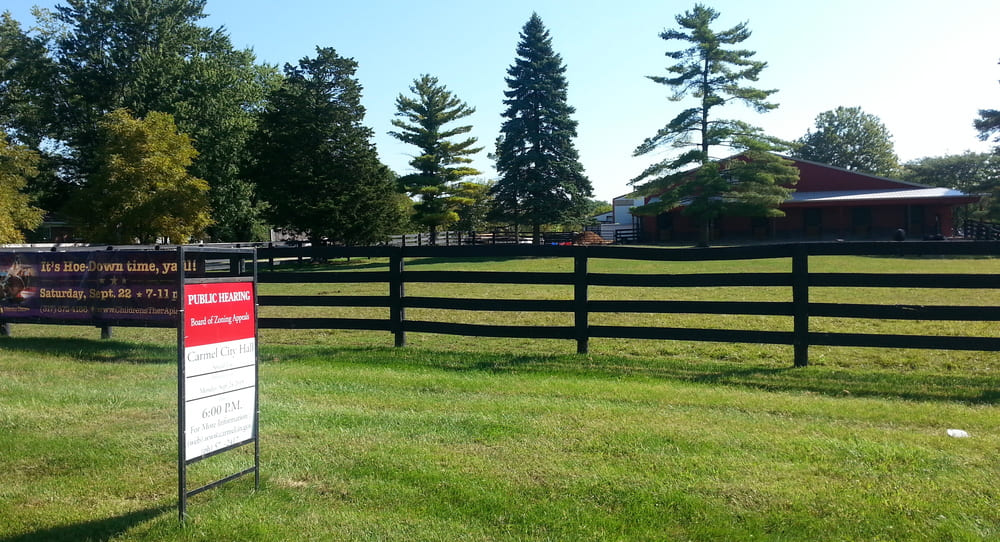 When something works as well as treatment at Children's TherAplay does, word gets around. That's how the number of equine-assisted physical and occupational therapy treatments we provide has nearly doubled over the past five years. All that growth means more staff, more horses, and the need for more space.
You may be asking yourself: Is this related to the zoning sign out front? (Yes! There's great news.)
After two and a half years of in-depth study and hard work, we're delighted to announce that the architectural, mechanical, engineering, and construction contracts have been signed. We are ready to giddy up and grow into a renovated and expanded facility.
What does the upcoming facility renovation and expansion mean for the families we serve?
First and foremost, the kiddos will have more room – including dedicated private evaluation and treatment rooms – and a better-functioning facility for their physical and occupational therapies. That means the high-quality treatment that kiddos already receive at Children's TherAplay will be dialed up another notch (or two!).

People who've been asking for years will be thrilled to learn that the new facility will allow us to expand our services to include speech therapy. (Yes, really!)

A dedicated life skills area, equipped with kitchenette and restroom, will help the kiddos take even greater steps towards independence.

An all-weather rentable event and meeting space will serve as a venue for fundraising events and generate income. That's another step towards increased sustainability.

And, by increasing capacity, the new facility will reduce the number of children on our waiting list … bringing hope for families who have, at times, waited upwards of six months for their children to receive treatment at Children's TherAplay

Two easy ways to help
Thanks to the generosity of so many businesses and individuals, funding for the renovation and expansion is well underway. At this Saturday's Children's TherAplay Hoe-Down we'll be asking for help to take the next step forward: funding equipment for the new facility.
But you don't have to wait for the Hoe-Down Live Auction to pitch in. The Instabuy function in the Silent Auction makes it easy to find – and purchase! – items that the kiddos and therapists will put to excellent use in the new clinic.
Here are just a few examples
$10 buys an iPad stylus
$40 purchases a soccer goal
$62 buys a helmet for the on-the-horse portion of treatment
$130 funds kitchenette supplies and a mini-fridge for the new Life Skills area!
$200 takes care of rock wall-climbing equipment
$600 purchases an iPad
These items are easy to find. On the Silent Auction page, click the Instabuy tab, then look for items titled Fund-A-Need.
And if you happen to enjoy some of the other items in the Silent Auction, that works too. The funds raised through the Children's TherAplay Hoe-Down help make treatment possible for the kiddos. So thank you – and shop on! We'll see you at the Hoe-Down on Saturday.
You might also enjoy