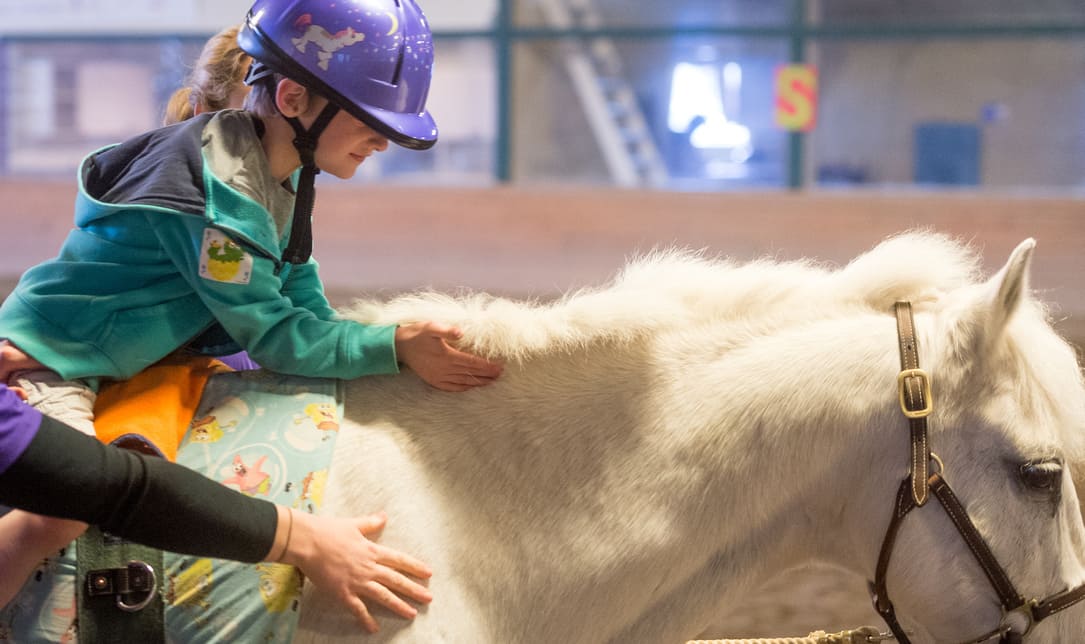 What's the difference? And which is the best fit for my child?
Hippotherapy (the treatment strategy we're known for) and therapeutic/adaptive riding (an activity we do not offer) are very different, but both have their place. The question is, what are you looking for?
Hippotherapy vs. Therapeutic/Adaptive Riding
Hippotherapy, because it is integrated into physical, occupational, or speech therapy, is part of a one-on-one medical treatment. It focuses on specific patient outcomes. A doctor's prescription is required and treatment, depending upon your insurance benefits, is generally covered by health insurance.
Therapeutic/adaptive riding is a recreational activity – that has been adapted for those with special needs. It often takes place in semi-private or group sessions and goals tend to be related to riding skills, confidence- and relationship-building, and emotional well-being.
Looking for a therapeutic/adaptive riding instructor or facility? We suggest those affiliated with Professional Association of Therapeutic Horsemanship (PATH) International.