If your time at the doctor's office has been limited to annual checkups, it can be difficult to imagine how different life can be for those with special needs. That's just one reason we're honored to share this very special message from Children's TherAplay parent Beth, whose daughter Bridget receives physical therapy here. In addition, we can help shed light on congenital heart defects and those who, like Bridget, are born with them. As reported by the Centers for Disease Control and Prevention, congenital heart defect is the most common type of birth defect in the United States, present among nearly 40,000 births in the United States each year. We know you'll enjoy reading Beth's account of what she calls "this unexpected journey," and how she learned to love it along the way.
Coping, living, and loving the unexpected when parenting a child with medical needs
By Children's TherAplay mom Beth:
"Don't read those baby books; throw them away. She is not going to follow some predictable timeline. She is going to have her own path." A doctor shared this advice with me after my daughter's first heart surgery. He picked up that my Type A personality wanted to know all of the answers pertaining to my daughter's future. Before her diagnosis, I thought I had a good handle on what to expect. I prepared a nursery, followed my doctor's care precisely, and even enrolled in parenting classes. I opted for all optional tests that might give a hint that something might be "wrong" with my child. I lingered on each word in the most popular baby books—the ones that explain how every "normal" child should develop. I was determined to be prepared, but the truth is that nothing really prepared me. Eventually, though, I learned to cope, live, and love this unexpected world of parenting a child with medical needs.
My daughter, Bridget, was born with little complication. We spent the standard two days in the hospital and were eager to go home. Over the next three weeks, our lives unraveled into a complete crisis. At three weeks of age, my daughter was in congestive heart failure, and her tiny heart was in the hands of a surgeon. The truth was that Bridget was born with a great complication—multiple complex congenital heart defects. Her diagnosis was almost too late. No one in my family or my husband's family had heart defects or even heart issues. How could this happen to us? Her diagnosis and grim status was beyond shocking for us and, at times, difficult to comprehend. The cause is unknown for most heart defects even though it is the most frequent and lethal birth defect. I never expected this to happen to me or to my baby.
I did not know what to expect anymore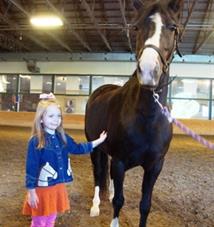 When we finally returned home again, we tried to settle into life. It was not easy. My husband and I had a new baby with a new scar along with heart monitors and feeding tubes. We had extra doctor appointments and extra calls from insurance. We started in-home therapies to give her an edge in her development, yet she missed milestone after milestone. I admit that I did not throw away those dreaded baby books. I knew where she was behind. I was scared that there was some other hidden diagnosis waiting to be proclaimed. Through my own research and discussions with doctors, I learned that lots of kids with heart defects have a higher chance of something else being amiss. Not to mention the long-term hidden effects of enduring medical trauma so early in life. I did not know what to expect anymore.
One heart baby is not like another
Day by day, life became easier. We did settle into the extra appointments, the medical lingo, the feeding tubes, and the heart monitor. We found support groups locally and online. We learned that one heart baby was not like another. A lot of heart babies have multiple defects, but not necessarily the same combination or severity. Some children with congenital heart defects don't survive. Others like Shaun White become Olympic gold-medalists. Some become theatrical superstars like Robbie Benson who gave Disney's Beast his bellowing roar. For a while we had test after test for any slight little problem. It was difficult living in a world of unexpectedness, but by the time she faced her second heart surgery, I was gaining more of a peace about the unknown.
My husband and I could not stop smiling and chuckling with joy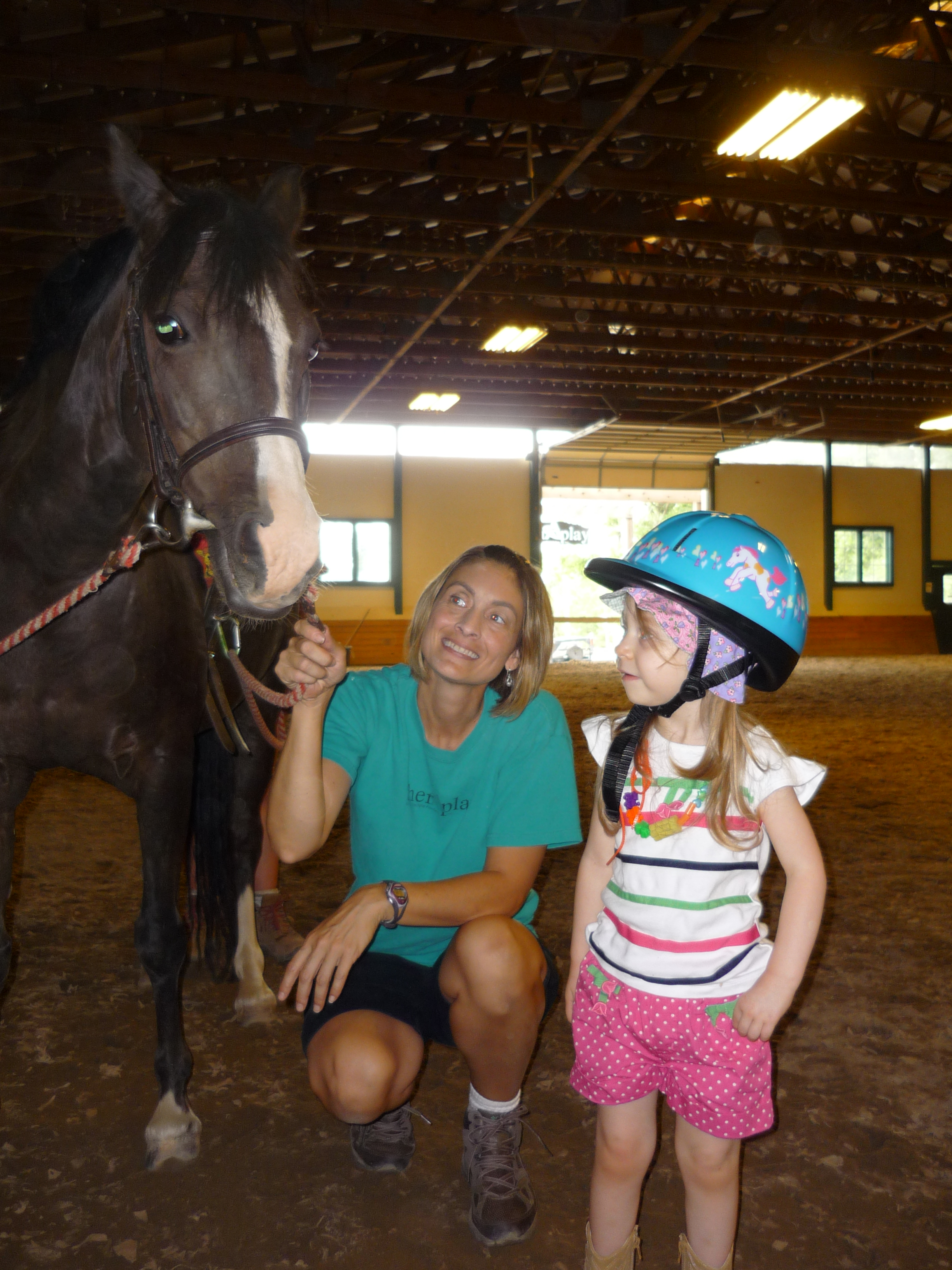 Over the months and years that followed, we learned to cope and live with the unexpected challenges that come with having a child with medical needs, but we also came to love some unexpected surprises. When Bridget was around two and a half years old, we were introduced to The Children's TherAplay Foundation. She met Miss Jen and took a ride on Zippy. My husband and I could not stop smiling and chuckling with joy at seeing our girl, who faced so much adversity, happily sit atop a horse! She was doing something so unique for a child her age, and it was part of helping her through her challenges. At that time Bridget had hit a roadblock with traditional physical therapy. She spent her traditional PT sessions screaming and struggling with every exercise. It was emotionally exhausting for us to watch. Children's TherAplay was not a chore for her; it was fun and exciting. She loved working on the horse and in the clinic. It was still hard work, but it was enjoyable. This was a great unexpected moment.
Her own timeline and her own path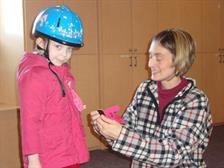 Bridget is now four and half, and she has been attending weekly therapy sessions with Miss Jen at Children's TherAplay. It is the highlight of her week. She has gained not only strength, endurance, and physical skills, but also confidence and a love of horses that I believe will be life-long. She keeps mastering so many goals that my husband and I know there will be a day when she will graduate from the program, and we will need to start official riding lessons. My child who struggled to learn to walk, who missed milestone after milestone, who has a zipper-scar more often seen on adults, sits atop Moe and flaps her arms as if to give him Pegasus wings. She waves at me as she trots around the arena on Padre. Her smile beams from ear to ear as she stands on the mighty Rocky. She gushes with joy when she returns from petting FairyTale or giving Cinnamon a snack. She has a connection with all of these animals, and we will forever love them.
Children's TherAplay is one of the best things that happened to Bridget and our family. I wish Bridget did not have heart defects, feeding issues, or physical deficits. No parent wishes medical complications for their child. That doctor was right. Bridget has her own timeline, and her own path. I am thankful that her path led us to Children's TherAplay, where we've learned to find love in this unexpected journey.