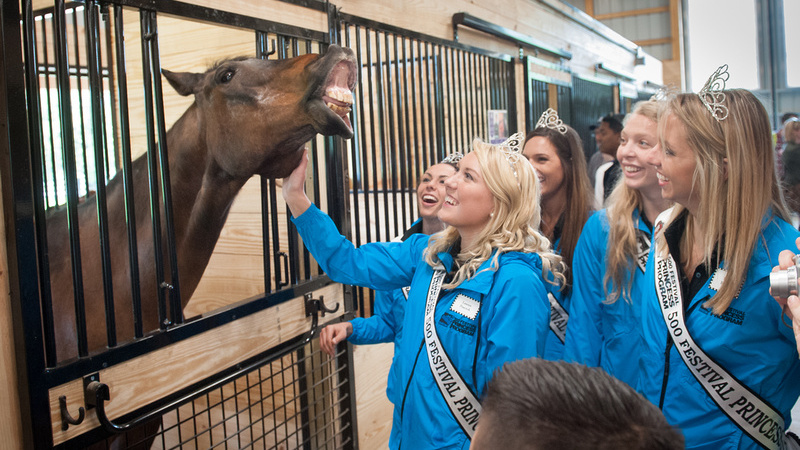 The sky's the limit when it comes to different ways to raise funds for equine-assisted therapies at Children's TherAplay.
Donate your birthday
(or anniversary, graduation, or wedding)
Got enough stuff? Ask for donations instead of gifts and help change lives for kiddos with special needs.
By donating his birthday to Children's TherAplay, and matching each donation up to $2,500, Anders raised $5,058 for the kiddos in just three weeks. He did it all on Facebook(!).
It's supereasy. Check it out.
Select the Raise Money button.
Follow the simple three-step wizard to launch your fundraiser. That's it!
GoFundMe for project close to your heart
Instead of making a list of things she wanted from Santa, a young girl named Hannah asked what was on our list.
When we told her about the holiday gifts we give the kiddos each year, she got right to work setting up a Go Fund Me page to make them possible.
Remarkably enough, Hannah exceeded her initial fundraising goal which meant that, in addition to the holiday gifts for the kiddos, she was able to purchase many everyday essentials from our wish list– $1,336 worth of items we otherwise would've had to purchase!
Learn about "Hannah's helping heart" project.
Be businesslike
T.A. Kaiser Heating & Air surprised us by asking if it would be alright to include us in their 2017 spring promotion. (The answer was Yes!)
For every air conditioning unit sold, Kaiser donated $500 to a charity chosen by their customers. The promotion worked beautifully and generated $3,000 for programs and services at Children's TherAplay.
Nominate Children's TherAplay
Are you part of an organization that awards funds to those making a difference in the community? We'd be honored if you'd consider nominating Children's TherAplay.
In 2017, we were delighted to learn that, of the 200+ organizations they had served, the 500 Festival Princesses chose Children's TherAplay as the recipient of their $500 community impact award, which is funded by Fifth Third Bank.
When Steve Alonso, Regional President of Fifth Third, learned who was on the receiving end of the check. "That's not enough," he said of the $500 contribution. "Add another zero."
Photo: Kiddo Lauryn and Children's TherAplay Founder Craig Dobbs show off big smiles and even bigger check after the Breakfast at the Brickyard.
Looking for more ways to help?